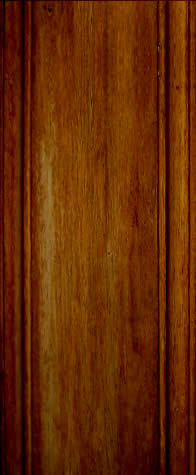 PEACEMAKER'S DEPOT AND DAVE LANARA COLTS

                RESTORATION, SALES AND SERVICE

Check out all the services you need to restore, repair, improve, upgrade or research your Colt SA.  Antique First Gen's are the house speciality, but all Colt SA's are welcome.  We purchase antique and modern Colt SAA's

Colt cavalry restored by Dave Lanara with period items......

If you need repair or restoration on Colt Model 1877 Lightning's, or Colt Model 1878, 1889, and 1892 double actions, contact my brother Sal.  He is an expert on them and his work has NO EQUAL. 

NEW    NEW   NEW!!!!

We are offering a number or marking lifting service for those of you who have a firearm missing it's serial number or other important markings.  Our process requires a light polish over the area in question and the filed or lost markings are made visible again, and they are quite distinct.  We will charge $200 for this service, half of which is refundable if no markings are detected.  

Contact Sal at 440-526-7265, Dave at 330-952-0031.  Call us for shipping instructions, or Email us by using the buttons here on your left.   

Early restored Ainsworth Cavalry.  Find more photos of restored Colts in the photo section on the button bar .

This is our 28th year working full time on these fine old Colts, and it has been a pleasure serving all our loyal friends and customers.  We are fully endorsed by Colt Mfg. and John Kopec as the most authentic Colt SAA restoration and repair shop in the USA.  Our full restoration backlog is currently out over 12 months.

We buy and trade fine antique Colt SAA's as well, especially black powder frame, early versions of U.S. military and civilian weapons.  When you decide to part with one or the whole collection, we would love an opportunity do business with you.  SEE THE GUNS FOR SALE PAGE FOR A RARE HANK WILLIAMS JR. OWNED COLTS!

Award wining 2000 Colt show display

               "Most Educational"








A beautifully restored 1878 double action by Sal Lanara in authentic blue. Colt records verify "OMNIPOTENT" marked and shipped to B. Kittridge & Co. in 1880.............................

Please give us a call if you have for sale Single Action Colts, 1877 and 1878 DA colts made before 1898, Colt cartridge conversions, Colt parts or Sharps and Winchester rifles and items associated with these arms.




 My path was chosen long ago....

Award winning OGCA  2005  J.P. Lower display "Best Theme, Most educational, and Judges choice"


Award winning CGCA  J.P. Lower

        Display, Denver, 2007                          "Judges choice"

I will buy any and all J.P. Lower related items from all periods of his business.  Call first as I pay the highest reasonable amounts for his items.

CAUTION!  There many fake J.P. Lower stamped Colts, Winchesters, Sharps and others circulating in the market.  Call me to discuss or send a close up of the mark for authentication.  


Restored "OMNIPOTENT" M 1878

The Custer Colt prototype.  Click the picture for an enlarged view.